Clever gal Nichole from A Parlour home blog
made this clever soft lantern by attaching
coffee filters
to a simple paper lantern.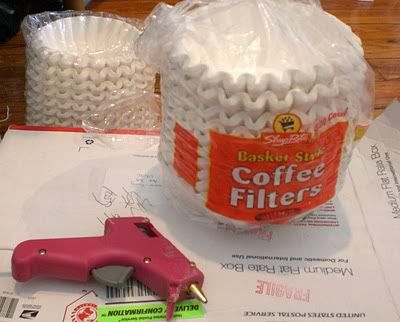 I can only imagine the sticky mess I would end up with.
But, the end result is well worth the effort.
Don't forget to enter the Travelling Cupcake Challenge.
All you need to do is
Think of a witty comment for
"What is the Cupcake saying to the girl"
EASY!