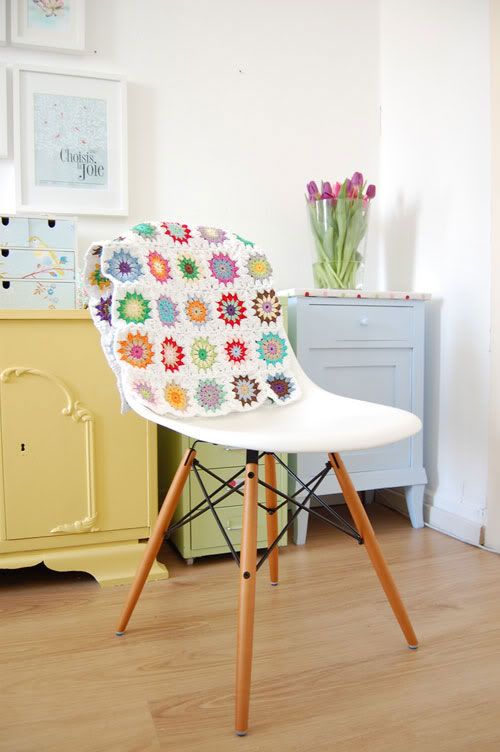 Do you sometimes come across blogs that just make you swoon?
I felt like that when I found this one.
I stumbled across it when I was looking around on pinterest
Boy is that a time gobbler.
I was looking for pictures of crochet poufs. To show you what I might do with my great market find.
These pictures are so pretty and the light is lovely.
I look around my house and see way too much brown and dark timber.
The light doesn't seem to bounce around.
I embrace neutrals, but some days I do wonder how things would look with such a white backdrop.
I love the pops of pastels and the odd splash of red.
Then I remember boots covered in mud and chicken poo, shaggy scruffy dog and little boys with dirty knees and I think maybe I can live a little longer with the neutrals.
Although, it is nice to dream and to have lovely blog homes to visit.
Do you do that, do you find yourself questioning your colour decisions, or is it just me?